Outdoor Adventures: Exploring the Best Camping & BBQ Knives
Welcome, fellow friend, to this exciting blog post where we'll dive into the world of outdoors, camping, and BBQ knives!
Whether you're an experienced outdoor enthusiast or a beginner looking to elevate your camping and grilling game, having the right tools is essential. Join us as we explore the must-have knives that will make your outdoor experiences safer, more enjoyable, and delicious!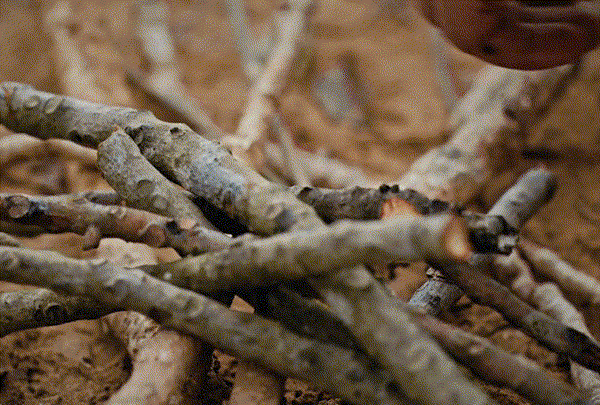 The Versatile Camping Knife:
When setting out on a camping trip, a reliable all-purpose camping knife is a must. Look for a knife that strikes the perfect balance between durability, functionality, and portability. Folding knives with stainless steel blades are popular choices for their versatility and ease of carry. These knives can be used for various tasks like preparing meals, cutting rope, and even for basic survival situations. Remember to keep the blade sharp and clean for optimal performance.
The Essential BBQ Knife:
For those mouthwatering BBQ sessions, a dedicated BBQ knife is a game-changer. A quality BBQ knife is characterized by a sharp and hefty blade, allowing you to effortlessly slice through different cuts of meat, ensuring precise and even portions. High carbon stainless steel blades are often preferred for their edge retention and resistance to corrosion. With the right BBQ knife in hand, you'll become the master of perfectly sliced steaks and juicy barbecued chicken.
Safety First - Choosing the Right Locking Mechanism:
When it comes to camping and BBQ knives, safety should always be a top priority. Many camping knives come equipped with a locking mechanism that keeps the blade securely in place during use, reducing the risk of accidental injuries. Common locking mechanisms include liner locks, frame locks, and axis locks. It's essential to choose a knife with a locking mechanism that you feel comfortable using and that ensures the blade stays in place when needed.
Handle Design and Comfort:
A knife's handle plays a crucial role in determining how comfortable and safe it is to use. Handles are available in various materials such as wood, rubber, G10, and more. Each material has its unique characteristics, offering different levels of grip and durability. Before choosing a knife, hold it in your hand to assess how it feels and if it provides a secure grip. An ergonomic design will reduce hand fatigue during prolonged use, making it a perfect companion for long hikes and camping trips.
Maintenance and Care:
To ensure your outdoor knives last a lifetime and perform at their best, proper maintenance and care are essential. Regularly clean and dry your knives after use, especially if exposed to moisture or salty air. Sharpen the blades using a honing rod or a whetstone to maintain their edge. Additionally, consider carrying a knife sharpening tool with you during camping trips to keep your blades in peak condition.
As you embark on your outdoor adventures, having the right camping and BBQ knives by your side will enhance your experience and elevate your skills as a wilderness explorer and grilling aficionado. Choose knives with sturdy construction, suitable locking mechanisms, and comfortable handles. Remember to care for your knives diligently to extend their lifespan and ensure they remain reliable companions on all your future journeys. So, gear up, ignite the campfire, and get ready to create unforgettable memories with the help of your trusty outdoor knives! Happy camping and grilling!
Unleash Your Inner Chef in the Great Outdoors
Outdoor cooking is often considered enjoyable for several reasons. Here are some factors that make outdoor cooking interesting, and why choosing outdoor cookware can enhance the experience.Connection with nature,Adventure and exploration,Socializing and bonding,and Enhanced flavors.
Choosing outdoor cookware further enhances the experience for several reasons:
Portability: Outdoor cookware is designed to be lightweight and portable, making it easier to transport to outdoor locations. It allows you to enjoy cooking in various settings, such as camping trips, picnics, or beach outings. Durability: Outdoor cookware is typically built to withstand the rigors of outdoor use, including exposure to heat, open flames, and rough handling. It is often made from sturdy materials such as stainless steel or cast iron, ensuring it can withstand the elements and last for a long time. Versatility: Outdoor cookware is designed to accommodate different cooking methods, such as grilling, frying, or boiling. It often includes features like adjustable grates, heat control mechanisms, or multiple cooking surfaces, providing flexibility and allowing you to cook a wide range of dishes outdoors. Overall, outdoor cooking is a captivating experience that combines the joys of nature, exploration, and socializing with the deliciousness of food. Choosing suitable outdoor cookware enhances the convenience, durability, and versatility of cooking outdoors, making it even more enjoyable.